Future Sky Safety participated in the last Aerodays2015, the European flagship event in aviation research and innovation, attended this year by 1000 delegates, 90 exhibitors including industrial groups like Boeing, Airbus, Thales, Embraer, Alenia, Zodiac, 280 key speakers including Aviation CEOs and heads of key Agencies, key organisations like the association of European Research Establishments in Aeronautics (EREA), and policy and decision makers such as the European Commission, SESAR JU, EUROCONTROL and EASA.
Michel Piers from NLR presented Future Sky Safety during one of the parallel technical sessions dedicated to safety and security.
The core of the Future Sky Safety dissemination team was present with participants from Deep Blue, NLR, CIRA and CAA UK, which were crucial for the successful promotion of the programme during the event and are now working on the next Future Sky Safety consortium workshop.
We'd like to thank all those who visited us at Aerodays2015: thanks for stopping by! The dissemination materials displayed at programme booth are available for download.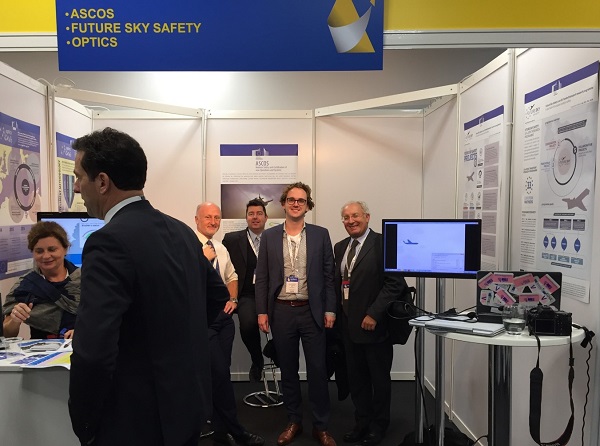 Future Sky Safety dissemination team at Aerodays2015